Ryan Henry is a Chicago-based tattoo artist who became the protagonist of the VH1 reality series spin-off Black Ink Crew. He is the owner of the tattoo shop 9Mag. Life doesn't always go as we desire; sometimes it throws unpredictable situations in our way and expects us to come out victorious. The renowned tattoo artist, Ryan Henry tasted the harsh realities of life when his sister, Nova, and niece, Ava were murdered, but thanks, to his love towards art which showed him a way out from the trauma. Yes, Ryan became a tattoo artist after facing this painful circumstance.
He opened his 9Mag shop in honor of his sister Nova and 10-month-old niece Ava, who were tragically murdered by Nova's ex-boyfriend Fredrick Goings in 2009. He searches for deeper meanings behind traditional Japanese tattoos because of his part-Japanese heritage.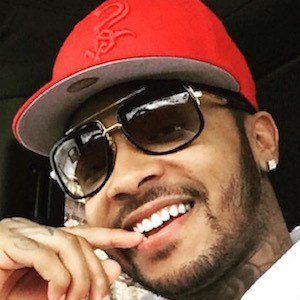 Early Life
Ryan Henry was bornon May 27, 1986 in United States. He was raised alongside his sister Nova. He has a son named Mason with ex-girlfriend Rachel Leigh. He joined Phor Everim and Katrina Jackson on Black Ink Crew.
Nothing much about his parents have come out to the public, but he often posts their pictures in social media. He is a Gemini boy with impressive height. Ryan had a mixed type of ethnicity (Afro American and Japanese).
The career of Ryan Henry
Ryan is known for appearing in the VH1 series spin-off 'Black Ink Crew: Chicago.'
He chose tattoo artist as a career due to death of a sister, Nova, and niece, Ava. In 2009, the sisters were murdered by Nova's ex-boyfriend, Fredrick Goings which made Ryan depressed and he began to turn those traumas into art.
Ryan had shown great dedication and endured hardship to understand the Japanese tattoo art. He started his work as an artist from 2009 and later came into contact with Miya Bailey who mentored him in the tattoo culture. Afterwards, Ryan starred at the tattoo documentary, 'Color Outside the Lines.' Giving tribute to his late sister and niece, he opened in own tattoo shop in 2013 and has been working there ever since.
His Relationship With Rachel
Ryan has been blessed with a delightful career, but he seems quite unfortunate in the matter of relationship. Although he shared a passionate dating affair with high school sweetheart, Rachel Leigh for a long time, he ended up taking a tag of a 'cheater.'
Leigh, who is also the founder of luxury nail polish company, Pear Nova since 2012 and Leigh weren't only romantically attached to each other; they also gave birth to a child named Manson.
However, things went upside down when the news of him dating Kat Jackson started swirling around. Leigh also then moved with another man, Jeremih and got pregnant with a child (Grey), but their relationship ended before the child was born.
How Much is Ryan's Worth?
Speaking of his finances, there's no doubt that Ryan has earned the notable amount from the VH1 series and tattoo art. Sources suggest that Junior Diaz charged around $1,000 to $800 for a daylong session on the show which might be similar for Ryan as well. Although he hasn't revealed the net worth in exact figures, it can be assumed that he is living a well- sophisticated life.