Daisy Jazz Isobel Ridley, who is famous for her role as 'Rey' in Star Wars, is an elegant English actress. Here is a condensed story of Daisy Ridley's early life, career, awards and nominations and her net worth in the year 2018.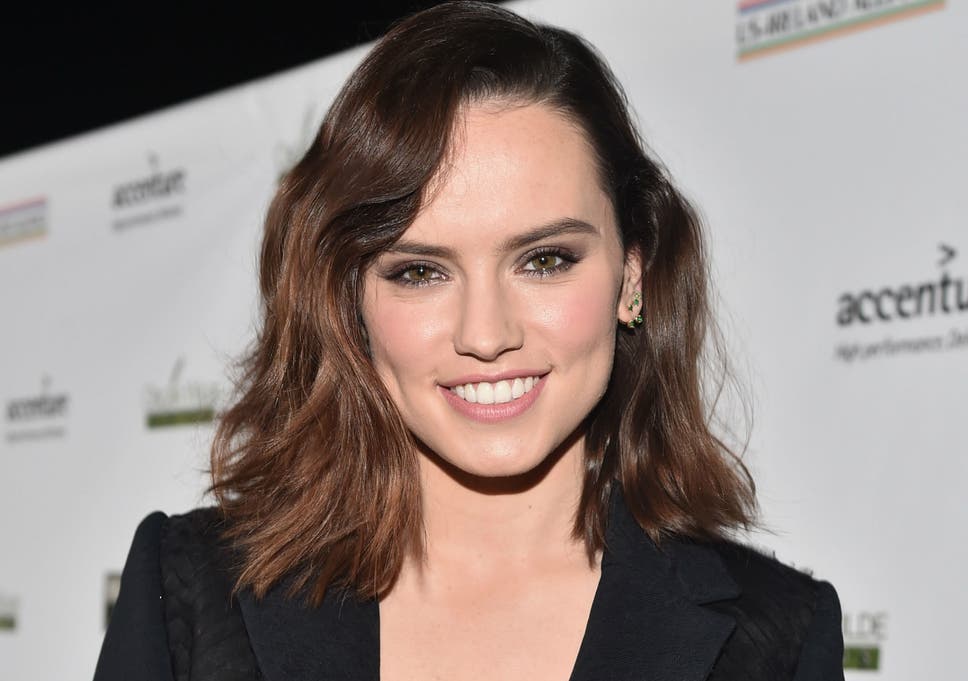 Early life of Daisy Ridley
Daisy Ridley was born in Westminster, London on 10 April 1992 and she was brought up in Maida Vale. She has 4 siblings, including 2 stepsisters and 2 elder biological sisters. Her mother used to work in a bank while her father was a photographer. At the age of 9, Ridley won a scholarship to Tring Park School for the Performing arts in Hertfordshire and attended it until the age of 18.
Daisy Ridley's Career
Ridley started her career acting in a variety of minor television roles and in several short films before casted in the lead role of Rey in 'Star Wars: The Force Awakens (2015)'. Some of her television programmes are Youngers, Toast of London, Silent Witness, Mr. Selfridge, and Casually. Blue Season was Ridley's one of the short films in which she appeared.Ridley made her film debut in the film Scrawl (horror film) in the year 2015.
Ridley casting as Rey in Star Wars: The Force Awakens was a major box office hit and the highest grossing film of 2015, earning $530 millions in its opening week, breaking various records at the box office.
In January 2016, Ridley became executive producer of, The Eagle Huntress, which is a documentary.
Ridley will reprise her role as Rey in Star Wars: Episode Xl, the last film in the sequel in December 2019. Prior to this, Star Wars: The Last Jedi will release this year in the month of December.
She voiced in the English dubbed version of the Japanese film 'Only Yesterday'. She also voiced in 'Sands of Jakku' which was released on Disney channel on 7 July 2018.
Awards and achievements
In 2015, she won the award for outstanding acting performance for the movie Scrawl in Florida Film Festival.
StarWars was the paramount for her career.
Empire Awards in 2016 awarded her as the Best Female Newcomer, for her role as 'Rey'.
MTV Movies Awards awarded her as the Best Break- through Performance in the year 2016.
Breakout Star award was given to her in the year 2016 by Teen Choice Awards.
Daisy Ridley's Net Worth
Daisy Ridley's net worth is being estimated upto $2.5 million in 2018. Ridley was listed in Forbes's 30 under 30 in the year 2016. In 2017, she ranked number 6 in the list of highest grossing actress.
Daisy Ridley's breakthrough Star Wars role as Rey has made most of her money.
Before the Star Wars movies, her major earning source was television programmes.
At present, she is making a lot of money from endorsements and ticket sales of her movies that she has contracted with Disney.
Salary from shows and movies

Scrawl (TV show)- $ 50,000

Toast of London (TV show) -$ 50,000

Selfridge (TV show)- $ 50,000

Casualty (TV show)- $ 50,000

Star Wars ( movie)- $ 10,000,000
She has appeared in People's magazines in the list of World's most beautiful women in 2016. Her rise to stardom made Ridley appear in Debrett's list of most influential people in UK in the year 2016.
Personal life
Ridley became more popular among her fans after she posted the information about her suffering from endometriosis (polycystic ovaries) in Instagram due to which she had to undergo multiple laparoscopic surgeries; she was diagnosed with the condition at the age of 15.
Apart from acting Ridley is the fan of Premier League Football club, supporting Arsenal F.C.