The famous American born internet personality Grant Thompson is well known for his channel 'The King of Random' in YouTube. As the creator of the YouTube web channel he creates videos involving experiments, random tryout projects and life hacks that are useful in day to day life. There are over 9 million subscribers for his channel which has videos like 'How to make LEGO Gummy Candy!' having 29 million views.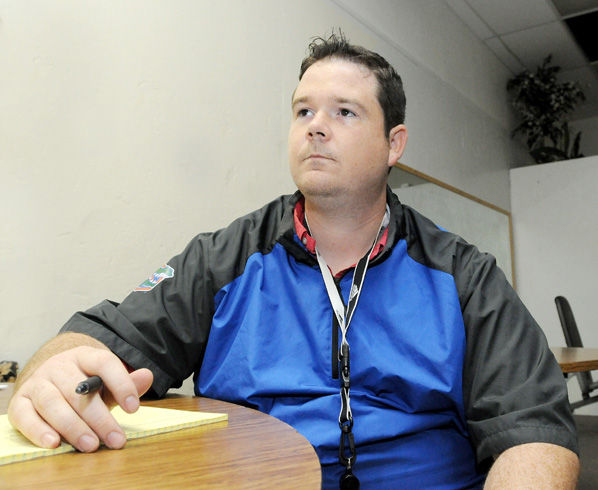 Grant Thompson Early Life
Grant Thompson was born on 23rd July 1976 in Gainesville, Florida in the United States. There is no information provided about his parents.
The journey to becoming a YouTube sensation was not a well paved road. From the early days he did various kinds of experiments working in oil rigs, driving tour busses and even piloting aircrafts. There were some reality TV shows that auditioned him as well.
In 2010, he got married and his wife's name is not revealed to the public. The family currently lives in South Jordan, Utah. The couple has four children and is seen in social media as a lovely family.
In 2017, he was charged in two occasions, once for possessing explosives alongside his friend Timothy Burgess and the other for dry ice explosions in his back yard for experimental purposes.
Grant Thompson Career
In 2010, continuing his experiments from the early child hood he started the YouTube channel The King of Random. He immediately got much attention from the users for his novice ideas and experimental style. He admitted that he got his initial inspiration from the Kipkay channel in YouTube which post similar life hack videos.
The subscriber count kept on growing with each video he uploaded on YouTube. The varying selection of videos including tricky experiments, do-it-yourself projects (DIY) and useful life hacks made him gain over 9 million subscribes to his channel. The cumulative view count goes past 1 billion with videos having 20 million in view count each.
His channel brings up a variety of things such as gummy Lego candy, self-freezing soda, turning Styrofoam into metal, instant ice and even homemade rocket fuel. These could be all done at home with an affordable budget, which makes it suited for all kinds of ages. He considers the experiments done by him to be a cross between Myth-busters, James Bond and MacGyver.
Thompson additionally is into piloting aircrafts and, also work as an entrepreneur in the real estate sector. Over the years he has managed to get corporations to sponsor him in return to the promotion of ads through his channel which provides him with a good income as well.
Awards and Achievements
The King of Random channel of Thompson got nominated under 'Science or Education' and 'Show of the Year' at the 7th annual Streamy Awards. Even though he did not manage to win, it left a noticeable mark on being nominated in the Show of the Year list at the Stream Awards.
Net Worth of Grant Thompson
The current net worth of Matthew Patrick in 2018 is estimated around $2.2 million USD. He gets a large portion of his income through ad revenue in YouTube channels which is over 2,000 USD per day. This sums up for an income of approximately 730,000 USD annually just through ad revenue. The content monetization of YouTube channels for 9.6 million subscribers will yield another considerable portion of his income.
The other commercial income sources include the Amazon Affiliate program through the links in his channel as well as sponsorships received from major companies such as Flex Volt, Audible and Hello Fresh. Online sale of t-shirts and other merchandise generates an additional income to him.