The American born internet personality Matthew Patrick is well known by his screen name 'MatPat'. He is the creator of the YouTube web series The Game Theorists which analyzes video games. There are over 10 million subscribers for the Game Theorists with a cumulative view count of over 1.5 billion views, since the launch of the web series in 2011.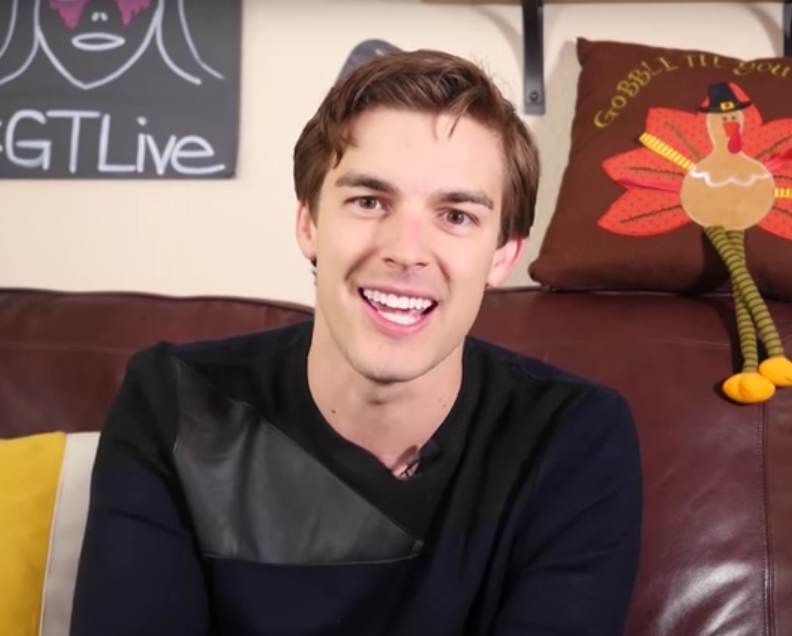 Matthew Patrick Early Life
Matthew Robert Patrick was born on 15th November 1986 in Medina, Ohio in the United States. In the early days of his life he showed keen interest in musical theatre and other fine arts. He was a study focused student at school receiving good education which led his pathway to become a valedictorian at graduation with a perfect SAT score.
Patrick got rewarded with an academic scholarship to Duke University where he completed a double major in theatre and psychology with the highest distinction. Later, with the intention of seeking for a career pathway Patrick came to New York.
In 2012, he got married to Stephanie Cordato and currently lives in Los Angeles, California. The couple has a pet cat commonly known by his fans as 'CatPat'.
Matthew Patrick Career
After coming to New York struggling with two years without any employment most of the time, he bid farewell to his acting career due to low income earned through the profession.
In 2011 he uploaded the first episode to Game Theory and followed up with more episodes that included characters from Nintendo, Minecraft, Call of Duty, Pokémon and The Clue that Solves Five Nights at Freddy's. His analytical presentation style with in-depth analysis of the video games managed to grab the attention of users motivating them to subscribe to his channel. Death Battle, Escape the Night and Madden Rivals are some of his other engagements.
The Game Theorists also host various spin-offs with episodes on the relevant creator channels. Some of the notable mentions are Game Exchange, Crossover, Digressing and Sidequesting, A Brief History, DeadLock, Smash History, The Science and Breakdown.
In addition to his main channel, he also manages The Film Theorists which focus on internet cinematography, and GTLive which was one of the earliest channels to stream live gaming. He is skilled as a producer, writer, editor and an actor with a strong educational background.
The digital media production and consulting firm, Theorist Media was founded and co-owned by Patrick along with his wife.
Samsung, Ubisoft, Warner Bros., YouTube and Defy Media partnered with Patrick for some their work. In Transformers: Titans Return animated series, Patrick was the voice behind Computron.
Awards and Achievements
Matthew Patrick has a very great list of award winnings and nominations. His winnings include awards for Virtual Reality and 360 (MatPat's Game Lab) in 2016, Gaming (The Game Theorists) in 2016 and Editing (The Game Theorists) in 2017 at Streamy Awards.
His work MatPat and The Game Theorists were nominated for Shorty Awards under the category for Tech and Innovation Gaming. The Game Theorists was also nominated as the Show of the Year at Streamy Awards in 2016.
Net Worth of Matthew Patrick
The current net worth of Matthew Patrick in 2018 is $2.4 million USD. He gets a large portion of his income through ad revenue in YouTube channels which is over 2,100 USD per day. This sums up for an income of approximately 770,000 USD annually just through ad revenue. The content monetization of YouTube channels for over 17 million subscribers in total will yield another considerable portion of his income.
The other commercial hits such as Transformers: Titans Return and other television series also provide him with a good income to stay afloat as a millionaire.