DeAndre Cortez Way, popularly known as Soulja Boy, is an American rap artist who has undoubtedly made a name for himself in the music industry. After kick-starting his career all by himself in 2007, he is now regarded as a renowned rapper, record producer, drama king, and entrepreneur. Now, you can guess how he racked up such a high net worth in little over a decade. Let's find out how much is Soulja Boy's net worth in 2018.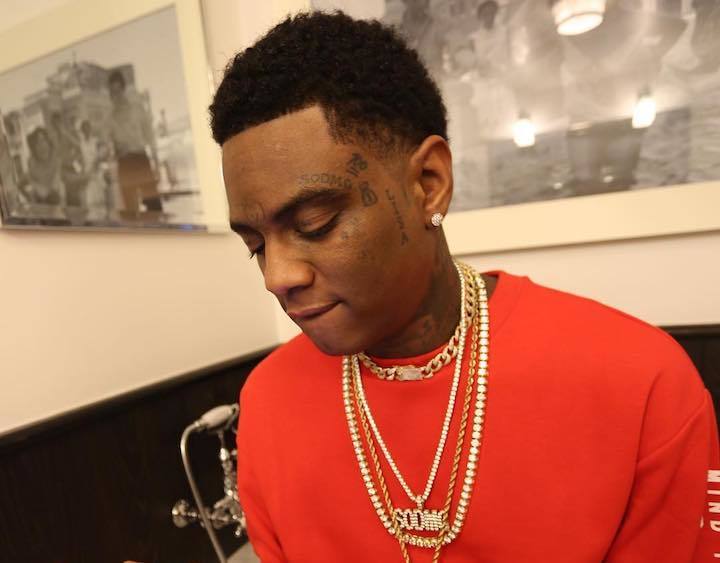 Soulja Boy Early Life
Soulja Boy was born on July 28, 1990, to Tracy Way and Lisa Way. His birthplace was Chicago, Illinois. He, however, moved to Atlanta when he was six years old and discovered his love for rap music. At 14, he relocated to Mississippi with his father who provided a music studio for him to explore his passion for music.
As his way of pursuing his musical ambitions, Soulja Boy started uploading his hip-hop songs and rap music on SoundClick in 2005. Following a growing fan base as well as glowing reviews on the website, he created accounts on media sites like YouTube and MySpace. By 2007, Soulja Boy was already a rap phenomenon without signing for a record label.
That same year, he released a single "Crank That" which topped the Billboard charts for over seven weeks. In the same year, he released his first album "Unsigned and Still Major: Da Album Before Da Album" after which he signed a deal to Interscope Records.
Soulja Boy Career
His first single, "Crank That" was a success and was featured on an episode of Television Series "Entourage" in August 2007. In September, Crank That topped both the United States Billboard Hot 100 and Hot RingMasters charts. The same year, Soulja Boy released his debut album "Souljaboytellem.com" in the US, and it peaked at number four on Billboard 200 and Top R&B/Hip-Hop Album charts.
On December 16, 2008, he released his second album "iSouljaBoyTellem" which was received with negative reviews and peaked at number 40 on the Billboard Hot R&B/Hip-Hop Songs chart. However, one of the songs on the album "Kiss Me Thru the Phone" was a hit and sold over 2 million digital copies in the US.
He released his third studio album between 2009 and 2010 entitled "The DeAndre Way." He has since continued to release other singles, albums and mixtapes such as "Pretty Boy Swag," "The Last Crown" etc.
Awards and Achievements
Soulja Boy's talent has got him several nominations like the Teen Choice Awards, Nickelodeon Kids' Choice Award and BET Awards. His first song "Crank That" earned him the achievement of the youngest artist to write, perform and produce a number 1 song in nearly 20 years. In 2008, he was nominated for Grammy's Best Rap Song. In 2007, he won two awards namely BET Hip-Hop Award and Ozone Award.
Net worth of Soulja Boy
In 2008, Forbes named Soulja Boy one of the Hip-Hop Cash Kings. His first single "Crank That" which he released under his personal record label sold over 3 million digital copies in the US. By 2010, his intense touring schedule and record-setting download totals earned him about $7 million. Additionally, Soulja Boy is a fashion enthusiast with his official clothing line "S.O.D clothing" and shoe line "Yums." With all these, his estimated net worth is about $30 million.