Todd Chrisley was born on April 6th 1969 in very simple lived family in Georgia. Spending most of his childhood in Westminster, South Carolina, he was very close to his simple family and small-town life. Chrisley recalls one of this his fondest childhood memories about he and his brother riding their bicycles as far as they could go. However, now he believes the same to remain unsafe for his own children. This 49 year old man holds an American nationality and by far has been a very successful man, apart from the bankruptcy episode.
Chrisley has been one of the most successful entrepreneurs however; he doesn't hold any listed higher education. This meshes up with his often repeated claim of being a ground level builder with his hard work and vision. He has three children, who are either in college or might have graduated from college.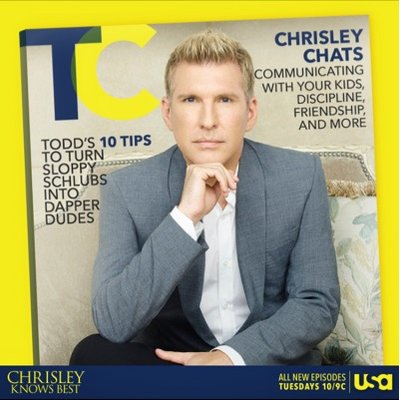 Todd's career overview
Todd is an actor and a producer renowned for his shows like- "Chrisley Knows Best" (2014), Steve Harvey"(2012) and 52nd Annual Academy of Country Music Awards"(2017). He has been currently maintaining a positive financial public image due to his overwhelming success in the reality show called 'Chrisley Knows Best,' featuring Todd's own life and his family, too. The show has been airing in the USA since 2014. He reportedly earns hefty revenue in the form of his salary from this hit television series. Todd had also added to his wealth store while being in the real estates segment and owning several ventures, including the Executive Asset Management, LLC, which functioned from the year 2004 to 2008, and Chrisley Asset Management (CAM).
It was due to one horrible deal that Todd became a $30 million loan defaulter that led to his real cause of bankruptcy. Chrisley personally filed a bankruptcy statement in 2012, and in 2013, he filed corporate bankruptcy for CAM for these acts of his. However, during the promos for his TV series, "Chrisley Knows Best", he has been noticed bragging about his family spending $300,000 a year on clothes, which certainly remains an outrageous amount for some who claims of bankruptcy.
Awards &Achievements
Chrisleys has been a great entertainer cum producer in most of his shows. His show won him a Breakthrough Reality Award from NATPE for his highly popular show, Chrisley Knows Best! He earned the Best DocuSoap for this.
Todd Chrisley's Net Worth
Michael Todd Chrisley who is also popular as Todd Chrisley is an American businessman, real estate personnel, a producer, reality star and an actor. In 2012, however, he filed for the Chapter 7 bankruptcy protection against a debt of $49.5 million. He remains to be very conscious about disclosing his financial details yet; his chapter 7 bankruptcy papers revealed that he held $4.2 million in assets, $55 in his bank account and $100 in cash during his bankruptcy filing in 2012. As per his lawyers, he had to file bankruptcy as his single hefty investment went wrong. On the other hand, a number of market experts claimed that the 2008's housing market collapse actually triggered his bankruptcy.
Being untouched by the negative net worth after his bankruptcy file, he still enjoys his life extravagantly. This reality star lives in his $2 million worth mansion. Previous to this, he lived in a lavish 30,000-sq.-ft. comfy Atlanta mansion with his family worth $2.4 million. The bankruptcy papers also disclosed facts revealing his outstanding mortgages of around $12 million plus a $4.4 million unpaid loan from his wife, Julie. Moreover, he still brags about spending over $300,000 on clothing, annually.
Chrisley easily came out unscathed from his bankruptcy filing and negative net-worth. He is a self made man who believes to be born from the ground. This is why, he is best known to be an Atlanta based self made multi millionaire.